How can I convert an Excel date code into a normal M/D/Y formatted date?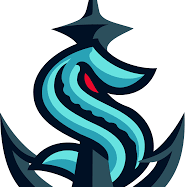 HowDoIDomo
Contributor

Hi All,
I have some data that I link to DOMO via the Google Analytics connector. It's provided by a 3rd party and contains dates in Excel codes in their 4** format.
Is there a recommended Beast Mode or other way to fix the date formatting? Due to IT policy, I can't access google sheets to change it manually. Plus, I would have to do that every time the consultant makes an update.
So, I was wondering if anyone knows of a Best Mode formula or Magic ETL tile that could automate that process for me until I can meet with the consultant about the formatting.
Thanks in Advance!
Answers
Categories
1.2K

Product Ideas

1.4K

Connect

2.7K

Transform

2.9K

Visualize

514

Automate

26

Predict

332

Distribute

67

Manage
Community Forums