Become a Domo Sensei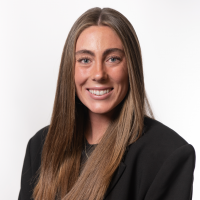 We're so excited to introduce a new program to Domo's technical community members! This program was built to reward and recognize those who invest so much into the Domo platform.
Our masters of the Domo platform, will now be known as Sensei's, and create valuable content for all users to benefit. Therefore, Domo wants to invest back into you through the Sensei Program. 
Sensei: A title of honor for someone who is a master of their craft and teach others their specialty
How do I become a Sensei?
·     Complete the highest level of technical certification (MajorDomo)
·     Hit super user status on the Dojo (Blue belt or above)
How do I keep status?
·     Write two community blogs per year
·     Speak at one event per year
·     Help one person get certified
What perks do I get?
·     Initiation to the annual Sensei fall retreat
·     Exclusive swag
·     Credly badges
·     Free certification gift
What value do I get?
·     Career growth
·     Industry recognition
·     Community status
·     Networking
We're excited to grow a team of Domo Sensei's. Let us know if you have any further questions about this program in the comments below.
Comments
Categories
1.2K

Product Ideas

1.3K

Connect

2.7K

Transform

2.9K

Visualize

513

Automate

26

Predict

332

Distribute

66

Manage
Community Forums