Dojo Contest is LIVE!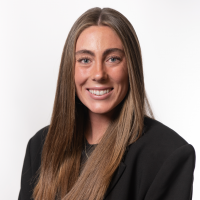 *NOW CLOSED*
Winners announced at the bottom of this post.
Each user that participates will be entered to win one of five randomly selected $200 Amazon Gift cards! Read through this post and comment below what you're looking forward to using the Dojo for and you'll receive a limited-edition "Dojo Contest" badge. This contest will run from August 31st until September 14th.
RANKINGS
Rankings in the Dojo are a reflection of activity and engagement on the Dojo. The rank structure resembles the Karate Belt System 🥋 ⛩. Upon registration, each member is given the 'White Belt' rank. A white Belt indicates "a birth of new light," or someone that's just joined the Dojo.
As you ask questions, receive reactions on your posts, and answer other discussions, you will accumulate points. The more points you have = the higher rank association you earn! Receiving positive reactions, answering questions, and earning badges earn you the most points.
A Black Belt signifies the "darkness beyond the sun" -- those that have knowledge continue to pass it on. Black Belt's on the Dojo are our highest level of Super Users 🥷. Members who reach the Blue Belt level and above receive special privileges, including access to a Dojo private board, weekly virtual meet-ups, and exclusive rewards at Domopalooza.  
Each time you rank up, you'll receive an award!
Rank Structure (in order) & Rewards:
White Belt ⚪️ A badge for joining the community
Yellow Belt 🟡 Access to an exclusive hosted Domo insider video
Orange Belt 🟠 $15 Door dash gift card
Green Belt 🟢 $50 Amazon Gift Card
Purple Belt 🟣 Access to Private Super User board
Blue Belt 🔵 Insider Super User weekly meeting group invite, Super User Badge
Brown Belt 🟤 $100 Amazon gift card
Red Belt 🔴 Free ticket to Domopalooza (if in person), ability to add new tags names to the community
Black Belt ⚫️ Physical black belt display with your name embroidered, VIP Spotlight article on Dojo, Black belt Badge, Domopalooza Rewards and Events
BADGES
There are over 100 types of badges available to be awarded to YOU based on certain criteria. Badges are available for hitting a minimum metric number (EX: 3 solutions, 100th like, 5 LOL's) and attending events (EX: Domopalooza 2020). The more engaged you are on the Dojo, the more badges you can earn. All badges earn you points. Visit your profile page to see what badges you have earned already.
Visit this page to see a list of all possible badges available to earn on the community.
If you are missing a custom badge that you've earned, go here > click on the badge you are missing > click "Request Badge." From here, moderators can approve your request and you will get the badge if you rightfully earned it!
PRIVATE COMPANY BOARD
Private company boards in the Dojo are the best way to communicate specific Domo cases internally. This board is only visible to Dojo users that log in from your company. 
One of the best perks to using the Dojo to communicate internally is the Rich editor. Rich editor allows you to easily format text, embed code, embed media links, attach photos, use headings, and upload files to posts. It covers all the bases needed for conversation around Domo product questions . Learn how to use Rich editor here. 
Unlike using slack or other communication services, conversations are easy to go back and reference. Each conversation stays in a thread and can have a marked "accepted answer" which can be helpful for later search and problem solving. 
Contact your CSM or AE to request setting up a private company board in the Dojo. 
Now, comment below what you're looking forward to using the Dojo for and you'll receive the limited-edition Dojo Contest badge, and be entered to win one of five $200 Amazon gift cards! 👇🏼
Five Randomly Selected Winners: @reid_sanchez , @Sell_the_Wings , @GrantSmith , @cbalter5 , @mcgeete , CONGRATS!
Comments
This discussion has been closed.
Categories
1.2K

Product Ideas

1.3K

Connect

2.7K

Transform

2.9K

Visualize

510

Automate

26

Predict

332

Distribute

66

Manage
Community Forums