July 2023 Community Forum Highlights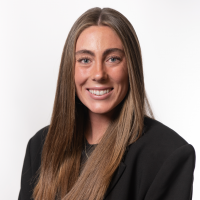 Hello Domo Community! 
We saw incredible engagements on the Community Forums during July. It's time to highlight some of the top discussions and standout users for this month. 
Leaderboard Top 3
No surprise for our top three point total users of July! Grant, Mark, and Michelle continue to help countless users in record-breaking times. The average time to answer in July was 26 MINUTES because of our incredible group of users and Community Coaches (industry averages are 3+ hours)! We cannot thank you enough for the support you provide to fellow Domo users. 👏
@GrantSmith- 573 points 
@MarkSnodgrass - 365 points
@MichelleH- 326 points 
Top 3 posts
Check out some of the most active and detailed discussions of July. Follow the links and like any helpful comments from your peers.
Shoutout to these users for asking and answering the highlighted discussions: @dkonig, @colemenwilson, @MichelleH, @GrantSmith, @ArborRose, @marcel_luthi, @Chris_Wolman
Top 3 Ideas
The Domo product is always improving because of your ideas. Below are the top voted ideas of July. Follow the links and upvote these ideas to get the product team's attention and consideration for the roadmap.
Congrats to these users for coming up with innovative ideas: @swagner, @KevinNorman, @user03445
Newest Contributor
Climbing the ranks is a huge accomplishment. Congratulations to our newest Contributor -- @jimsteph — we've got our eyes on you!
Community Member of the Month
If you've spent time on the Forums lately, you've seen @marcel_luthi's name popping up everywhere! You might recognize Marcel from his clear spot the Leaderboard. Additionally, @marcel_luthi recently earned the 25 answers badge. If you've asked a question on the Forum, you've likely gotten a helpful answer from Marcel. Huge shoutout to @marcel_luthi for being our Community Member of the Month!
Show our highlighted users some love in the comments below. 🎉
Categories
1.1K

Product Ideas

1.2K

Connect

2.4K

Transform

2.7K

Visualize

485

Automate

22

Predict

316

Distribute

59

Manage

5K

Community Forums