2021 Community Award Winners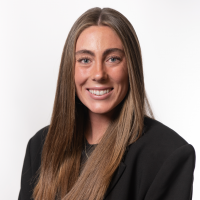 Domo's been celebrating top community contributors for the past several years – and this year's recipients were undoubtedly some of the best. With the COVID-19 pandemic cancelling our ceremony for the past couple years, these contributors were well-overdue for some recognition. 
We're pleased to share the following individuals who have received awards for outstanding Domo community achievements (in no particular order): 
­­­Grant Smith (@GrantSmith): Dojo Black Belt
Sweetwater
Grant is the first ever black belt since we relaunched the Dojo in 2021. Climbing to the black belt rank is no small feat. In addition to helping people solve difficult questions in the Dojo, Grant is actively involved in Domo's beta program and has spoken at many events. Thanks, Grant!
Aquib Mehdad (@amehdad): Dojo Rising Star
Deloitte
Aquib is an impressively fast rising star on our community forums. As a newer member of the community, he has climbed 6 belts on the Dojo in the past year. In addition, Aquib had the two most popular ideas in a recent community identity poll. Thanks, Aquib!
Mark Snodgrass (@MarkSnodgrass): Top Product Idea
NLC Mutual Insurance
Mark submitted the top product idea in 2021 –which was "Status of Ideas in the Ideas Exchange" with 14 upvotes. Not only does Mark frequently submit great ideas, he's the second all-time leader on the Dojo, leads the most active private company board, and had multiple entries in the #isolveditindomo Competition. Thanks, Mark!
Ashleigh Stevenson (@Ashleigh): Allstar Advocate
CAE USA
Ashleigh is one of the most engaged members of the Dojo and is always advocating for the Domo product. In 2021, Ashleigh helped put together a Domo + CAE USA customer success story, completed multiple surveys, left online reviews, and continually engaged and supported Domo. We appreciate Ashleigh's willingness to share her knowledge and Domo success story with others. Thanks, Ashleigh!
Scott Wagner (@swagner): Allstar Advocate
Mayer Electric
Scott has gone above and beyond to share his love for Domo and his success story. Scott participated in analyst interviews, left online reviews, took surveys, helped with blog posts, and even spoke during a Domo webinar. We appreciate his continual engagement and support of Domo. Thanks, Scott!
Michelle Hamad: Top Content Producer
RWI Logistics
Michelle was one of the top submissions in the #ISolvedItInDomo competition. She outlined a unique solution to a geographic data problem. Be on the lookout for when her article is posted on Domo.com. Thanks, Michelle!
Garett Hansen (@garetthansen): Top Content Producer
MX
Garett was one of the top submissions in the #ISolvedItInDomo competition. He wrote a very concise solution that has broad applicability for anyone looking to keep track of changes to a data set. We're excited to share your article with the community on Domo.com. Thanks, Garett!
Beau Detcher (@bdetcher) & Stephanie Butterbrodt (@StephanieB): Beta Allstar
EJ
Both Beta allstars come from the same company. Chuck Irwin, leader of the Beta program here at Domo, was especially impressed by Beau and Stephanie's consistency and great feedback. Thanks, Beau and Stephanie!
Bryan Van Kampen (@trafalger): Community Builder
BT Partners
Bryan well-deserves the community builder award for his service in running the weekly Domo power user group and engagement on the Dojo. The power user group was originally started by a Domo employee, but since Covid, Bryan picked up the baton and has been carrying it ever since. Thanks, Bryan!
Kyle MacNamara: Community Builder
Graphable
Kyle has been a pioneer with Domo. This past year he volunteered to write the first article on our new customer content community blog on Domo.com. He has been involved with Domo since the early days and continues to drive thought leadership in the community. Thanks, Kyle!
Jae Wilson (@jaeW_at_Onyx): Community Builder
Sony Playstation
Jae has been a crucial member of our community for years. In 2021, He organized and ran an EMEA community user group conference that was a huge success. He also creates valuable content and answers questions in the community to help everyone up-level their Domo skills. Thanks, Jae! 
Congratulations to our 2022 Community award winners! Thank you for all you've done sharing your Domo knowledge with fellow users. We're excited to continue to grow the community program and recognize more community members next year. 
SHOW THESE WINNERS SOME LOVE IN THE COMMENTS 👏
Anna Yardley & Richard Carey
Domo Community Team
Comments
Categories
1.2K

Product Ideas

1.3K

Connect

2.7K

Transform

2.9K

Visualize

510

Automate

26

Predict

332

Distribute

66

Manage
Community Forums