Data Governance and Organization Best Practices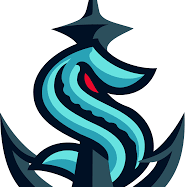 HowDoIDomo
Contributor

Hi, everyone! I was hoping that you all would be open to sharing some best practices in terms of organizing/cataloguing datasets, cards, and dashboards to ensure that that team members don't accidentally duplicate each others work.
My teammates and I use Domo to support different departments. But, there is occasional overlap where one of us might upload an entirely new dataset and create new card only to realize that other teammate had already made a similar card. Additionally, our cards, datasets, and dashboards are increasing rapidly as we encourage more departments within the hospital to engage with Domo and our team itself has grown.
So, what do your organizations do to keep things organized. Aside from adding comments/descriptions to each Dataset, do you maintain an excel or some other doc that lists what information is available where? Similarly, is there a Domo tool that I'm overlooking that could do all of this?
I look forward to your responses. 🙂
Tagged:
Comments
Categories
1.2K

Product Ideas

1.3K

Connect

2.7K

Transform

2.9K

Visualize

510

Automate

26

Predict

332

Distribute

66

Manage
Community Forums