Security Best Practices for Inviting External User to Domo Instance?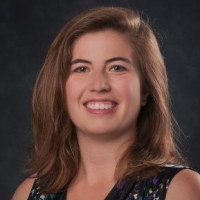 MichelleH
Coach

My organization wants to be able to collaborate with one of our customers to develop performance metrics that combine their data with our own. We are considering providing members of their technology team access to our Domo instance so that they can accomplish any of the following tasks:
Create/edit datasets from their own systems (ODBC, file upload, API connector, etc.)
View/edit dataflows that use the datasets they own
View/edit cards and pages that use the inputs/outputs of the dataflows they have access to
It's also critical that we keep their access very limited because of the amount of proprietary data that we already have in Domo that they should not be able to see. This is my current plan for managing this initiative, but I am open to feedback or suggestions:
Create a shared user for the external team using the default Editor role
Add the user to a new group that includes any internal collaborators
Run all relevant internal datasets through dataflows to remove sensitive information (financial information, customer names, etc.)
Share the cleansed outputs of the dataflows with the group so everyone can access downstream dataflows
Share any datasets created by the user with the group
Create dedicated page(s) for the group to add/edit cards
I'm open to input from anyone who has had a similar situation or if I'm missing any crucial for security. We haven't had much use for custom roles or PDP, so I'm curious whether I should consider those options as well. Thanks!
Answers
Categories
1.2K

Product Ideas

1.3K

Connect

2.7K

Transform

2.9K

Visualize

510

Automate

26

Predict

332

Distribute

66

Manage
Community Forums