4 Can't-Miss Domopalooza Sessions for Dojo-ers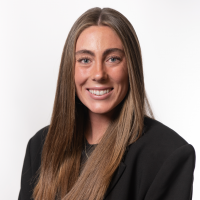 Last year, we made Domopalooza a digital-only experience for the very first time—and shattered attendance records due to just how many of analysts, customers, partners, prospects, and employees decided to tune in from wherever they were to either learn more about Domo or hear about what other organizations were doing to drive their businesses forward.
As the pandemic continues to prevent large-scale, in-person gatherings from happening again (at least for now), we are going with the flow by gearing up for another virtual edition of Domopalooza, which will take place March 24.
While there will be no shortage of interesting and informative talks and workshops to watch or participate in, some are sure to appeal more to Domo power users—or Dojo-ers, as they've come to lovingly be called.
To help get that crew ready for what is sure to be another exalted event, we've identified four sessions worth taking note of now, and included a brief description of why each is likely to resonate with those interested in getting even more out of the Domo platform.
Workshop 1: Data Governance
Want tips and tricks around keeping your data clean and relevant while managing it at scale? Join our experts for this workshop.
Workshop 2: Data Agility
Can your data currently move at the speed of your business? Learn how to access and make the information you collect work for you, when and how you need it to.
Roundtable 1: Distributed Intelligence
Explore the option to integrate and embed dashboards in existing products, as well as the value in sharing data with other organizations. All this can be done securely. Come discover how.
Wave 2: Data Science
Reporting the news is one thing; predicting it is quite another. Take that next step in your Domo journey with this workshop, which will launch your data journey into the future.
To learn more about Domopalooza 2021, including how to register and who will be speaking when, click here.
By Carolynn Daskalakis
Categories
1.2K

Product Ideas

1.4K

Connect

2.7K

Transform

3K

Visualize

514

Automate

26

Predict

332

Distribute

67

Manage
Community Forums