Date range filter not working properly
Hi,
I have a query on the date range filters in cards. I have a card and filtered date range to show last 12 months by month, and then if I just select the date range 'this year, by month', instead of reformatting the card to show those months only(inside the analyzer when I select This year, I am able to see this year months but outside the analyzer which is after saving the card when I filter as This year by month last year months are visible but there is no data displayed for previous year), I can still see the beginning of months as blank.
There are two fields (date, department) that I have sorted. When I remove department field from the sort section the date range filter works perfectly fine.
Let me know if I am missing something.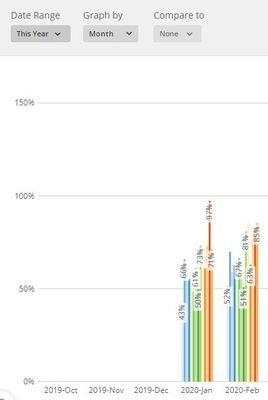 Thanks
Comments
This discussion has been closed.
Categories
1.2K

Product Ideas

1.4K

Connect

2.7K

Transform

3K

Visualize

514

Automate

26

Predict

332

Distribute

67

Manage
Community Forums