Running Total Window Function not working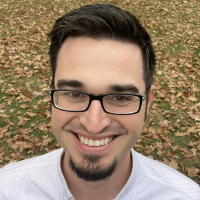 GrantSmith
Coach

I've got the following BeastMode to calculate the running total over time based on the date. I've utilize window functions before but this one doesn't seem to work. It keeps failing with an error "An issue has occurred during processing. We are unable to complete the request at this time." (It'd be nice if we had better error messages.)
It's a simple line graph with the `dated` field on the x-axis and this beast mode on the y-axis.
SUM(SUM(`totalamt`)) OVER(ORDER BY `dated`)
I know I could utilize other graph types (like the running total card) but this will eventually be combined with other data elements on the same graph.
And ideas to why I might be getting this error?
**Was this post helpful? Click Agree or Like below**
**Did this solve your problem? Accept it as a solution!**
Answers
Categories
1.2K

Product Ideas

1.4K

Connect

2.7K

Transform

3K

Visualize

514

Automate

26

Predict

332

Distribute

67

Manage
Community Forums