Sharepoint Connector Token Expiration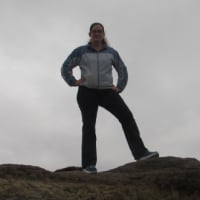 DataMaven
Contributor

@AS- Hey There!  In my searches, I see that you have experience with the SharePoint connector.  Do you actually have to set up a new token every 2 weeks?  That doesn't seem to be very workable set-up, and I figured there must be a way to set things up so that there is more persistency.  
My colleague had reached out to support when they found that the connector would stop working every couple of weeks.  I wonder if you can provide any insights and tips on setup.  Thanks!!!
Here's the answer from Support, which was forwarded to me:  
I double checked this with our dev team there is no issue with the connector. As I mentioned previously most API's Have you authenticate using OATH, were it has you type in your login credentials at that time Microsoft creates a Token and passes that to us. We use the token to make the API calls each time your dataset runs. For security purposes, these expire. So periodically you will have to go in and re-authenticate So the Microsoft can re-check your creds and re-issue a token.

This is a requirement on the Microsoft side and is working as expected. just keep ant I out for that error and now you will know what to do.


DataMaven
Breaking Down Silos - Building Bridges
**Say "Thanks" by clicking a reaction in the post that helped you.
**Please mark the post that solves your problem by clicking on "Accept as Solution"
Comments
Categories
1.2K

Product Ideas

1.3K

Connect

2.5K

Transform

2.9K

Visualize

508

Automate

26

Predict

331

Distribute

65

Manage
Community Forums