Upgrade to 4.62 Can't locate DomoWorkbench.msi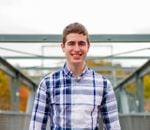 guitarhero23
Contributor

I downloaded the .exe from Domo Admin tool downloads and installed it which did upgrade the Domo Workbench Monitor to 4.62 however I ran into an issue when I believe it is trying to install the newest version of Domo Workbench, see attached screenshot. I'm not familiar with this sort of error, is it claiming that when the installation package tried to pull DomoWorkbench.msi from the online directory at Domo that it couldn't find it? What might cause this?
---

**Make sure to like any users posts that helped you and accept the ones who solved your issue.**
Comments
This discussion has been closed.
Categories
1.2K

Product Ideas

1.3K

Connect

2.7K

Transform

2.9K

Visualize

510

Automate

26

Predict

332

Distribute

66

Manage
Community Forums