Re: Social Media Reporting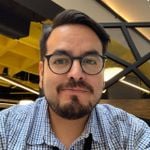 Hi, 
Right now I'm using two kind of efforst: Awareness and Performance.
In the Awareness section, I include how many followers do we have, how they are gowing up in all our social networks. Also we can measure the engagement and which are our best post by social network (everything with pre included cards in domo)
In the performance side, we measure how many marketing leads we get from social media posts, so we can mesaure which channel is working best.
Kind regards. 
Answers
This discussion has been closed.
Categories
1.2K

Product Ideas

1.4K

Connect

2.7K

Transform

3K

Visualize

514

Automate

26

Predict

332

Distribute

67

Manage
Community Forums