Nesting Dimensional Data Fields in Domo Visualizations
I have a dataaset with the following Dimensions: Product Category, Region, Customer Segment - with Measures being Sales and Profit.  I'd like to build a Text Table or a simple Bar Graph card that nests the dimension fields (i.e. displays them in a hierarchy) where Product Category and Customer Segment are along the Y axis and RTegion is along the X Axis.  When I try to build vizzes like the ones below, I don't seem to be able to "nest" Dimensional fields.  Am I missing something?
Please see attached screenshots, and thanks for any and all suggestions.  Best wishes, Michael Martin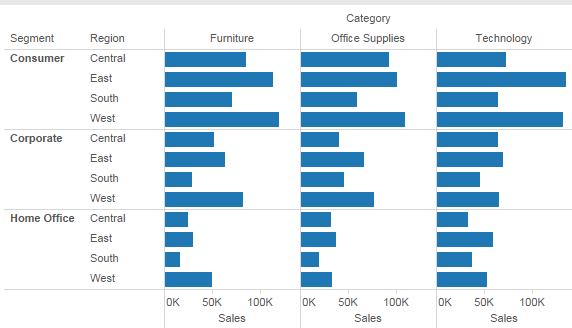 Comments
This discussion has been closed.
Categories
1.1K

Product Ideas

1.2K

Connect

2.4K

Transform

2.7K

Visualize

485

Automate

22

Predict

316

Distribute

59

Manage

5K

Community Forums