Come join us at Big Data LDN 21!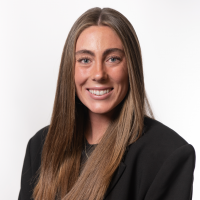 We'll be at the UK's largest data and analytics event, so come join us on September 22nd and 23rd, 9:00am - 5:00pm GMT.
Big Data LDN is the perfect opportunity to find out more about Domo, face to face. Make sure to register here: https://bigdataldn.com/register/
It would be great to connect with you and at the event you can: 
Book a meeting with someone from the Domo team.
Watch Ben Schein (VP of Data and Curiosity) deliver our keynote speech, "Data is a hot mess. So let's cook", at 11:15AM on Thursday 23rd of September.
Stop by our Domo Theatre to catch one of our sessions including: Productionise Data Science and Deliver to the Business.
Visit our booth and win a gift from our Domo vend machine.
Chat with likeminded peers at Domo's networking drinks on day 1 of the event (add to calendar).
Categories
1.2K

Product Ideas

1.3K

Connect

2.7K

Transform

2.9K

Visualize

510

Automate

26

Predict

332

Distribute

66

Manage
Community Forums