VIDEO TUTORIAL: How to calculate Percentile Rank (for A/B testing)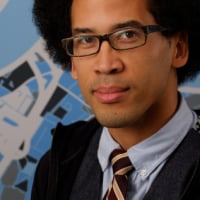 jaeW_at_Onyx
Coach

Percent ranking answers what "% of values were less than Y." Kudos to @GrantSmith for the question.
This is useful for comparing test results in two populations. Imagine 67 respondents tested 75% or les whereas in group B 99 respondents scored 75% or less.
To calculate % rank, you calculate the rank and divide each rank by the count of values.
Here's the video tutorial on 3 different ways to calculate the result (using MagicETL, Analyzer and Dataset Views)
Jae Wilson
Check out my 🎥
Domo Training YouTube Channel
👨‍💻
**Say "Thanks" by clicking the ❤️ in the post that helped you.
**Please mark the post that solves your problem by clicking on "Accept as Solution"
Comments
Categories
1.2K

Product Ideas

1.4K

Connect

2.7K

Transform

2.9K

Visualize

514

Automate

26

Predict

332

Distribute

67

Manage
Community Forums