Calendar Chart - NON-abbreviate Values
Hello all, 
This should be simple and straight forward but I can't find the setting/property I'm looking for. I currently have a calendar chart showing values in each day. However the values have been abbreviated by millions and I'd like to see the full value rather than the abbreviation. I don't see an option in the properties but maybe I have overlooked something? The example in the Calendar chart domo page shows non abbreviated values so...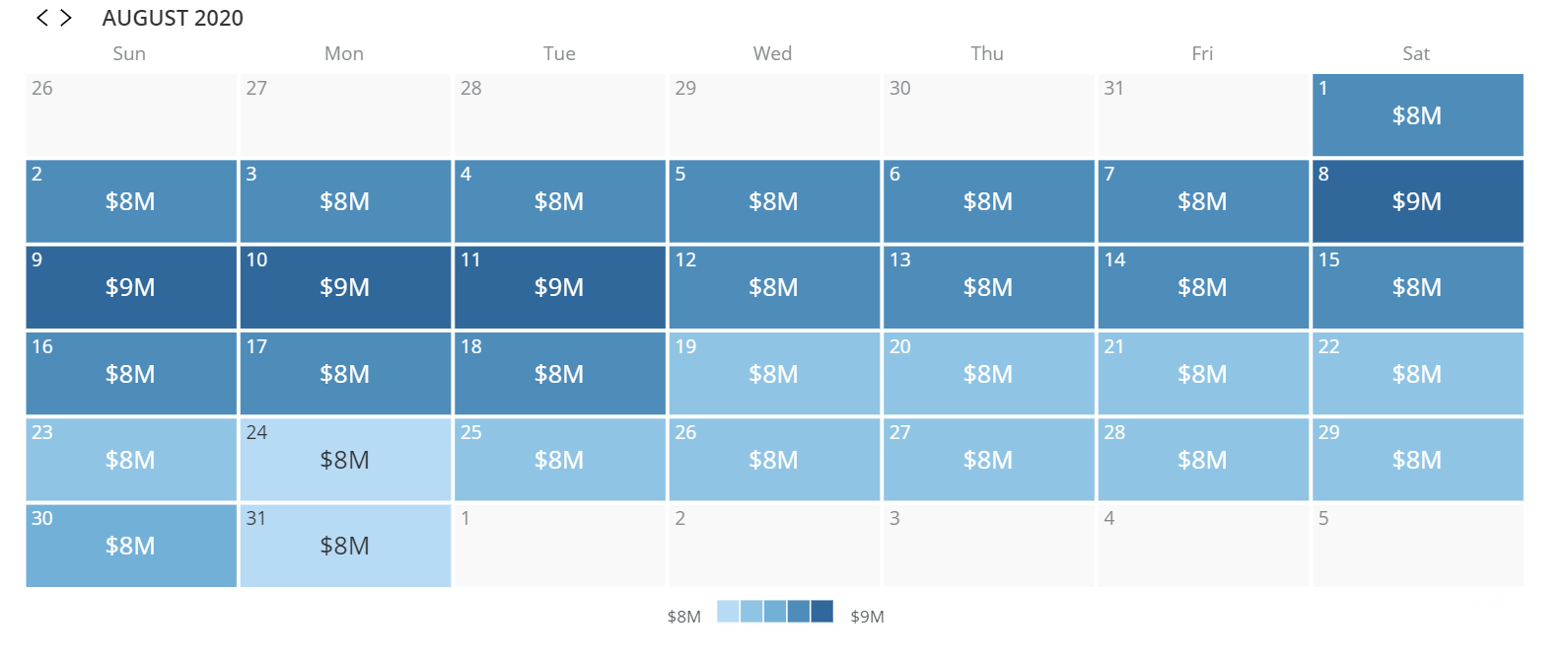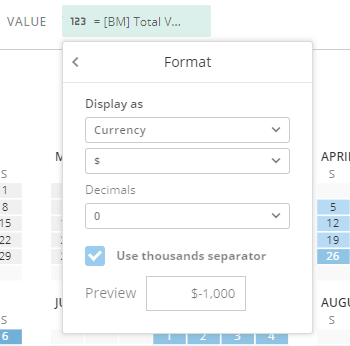 Comments
This discussion has been closed.
Categories
1.2K

Product Ideas

1.3K

Connect

2.7K

Transform

2.9K

Visualize

510

Automate

26

Predict

332

Distribute

66

Manage
Community Forums