Filling empty cells in a column with the last value
Hi there,
I am currently stuck in a problem to fill empty cells of a column with the last value that is stated in that column. 
So I would like that the the cells of the column 'Cost Center Basis' are filled with the last stated value e.g. 'Kostenstelle/-träger: 1000010Bezeichnung: O001 General' until the next value is stated in the column. 
Below is a sample of how the dataset looks like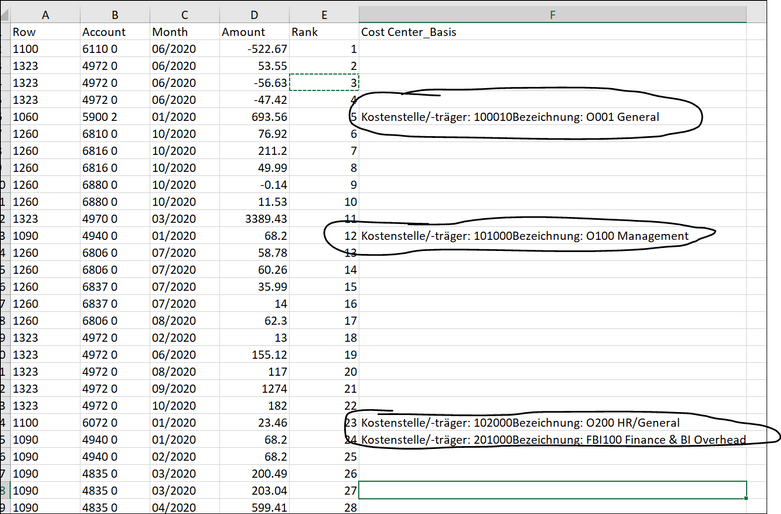 And this is how I would like to have the result: 
Does anyone know a way how to solve this problem either in Magic ETL or SQL? What's the best practise to solve this kind of problem?
Thanks in advance.
Answers
Categories
1.2K

Product Ideas

1.3K

Connect

2.7K

Transform

2.9K

Visualize

511

Automate

26

Predict

332

Distribute

66

Manage
Community Forums