Get the number of weeks and days between two dates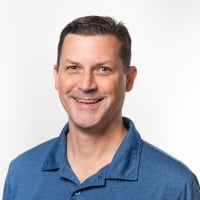 MarkSnodgrass
Coach

I am needing to find the number of weeks and then the number of leftover days between two dates. I am open to doing this in our on-premise MS SQL, or in Magic ETL or in Redshift or MySQL, whichever is easiest. 
If I have dates of 8/1/2020 and 8/9/2020, for example, my expected result would be 1 week and 1 day. 
When I am trying MSSQL and using DATEDIFF(week, startdate,enddate) it gives me a result of 2 weeks. Not what I am wanting. 
I will need the end result to be two values: number of weeks, number of days (remaining days after the number of weeks, if there are any)
Any suggestions?
**Check out my
Domo Tips & Tricks Videos
**Make sure to
any users posts that helped you.
**Please mark as accepted the ones who solved your issue.
Answers
Categories
1.1K

Product Ideas

1.2K

Connect

2.4K

Transform

2.7K

Visualize

483

Automate

22

Predict

316

Distribute

59

Manage

5K

Community Forums