is there a way to not allow user see page filter?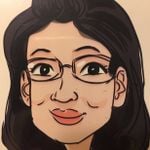 WizardOz
Contributor

I have a special dashboard, because of data privacy issue, we cannot show any group with less than 20 people.  So we preset up filters user>20 in the cards with different user segmentations .  However, when user click on part of these cards, these segmentation variables show up as page filter, and all groups will be shown, and users can still select the small groups from there.  Is there a way to not allow user to see the page filter when they interact with cards? 
In addition, when user adds new filter, is there a way to control which variable can be used?  for some user data such as name, email etc, we do not want them to be in the filter list.
Thank you.
Answers
This discussion has been closed.
Categories
1.2K

Product Ideas

1.3K

Connect

2.7K

Transform

2.9K

Visualize

510

Automate

26

Predict

332

Distribute

66

Manage
Community Forums