How to combine two dashboards into one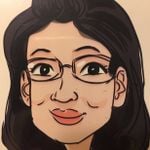 WizardOz
Contributor

I have 2 dashboards using 2 different datasets.  Now I need to create another dashboard for different audiences, but basically about 10 cards are from dashboard1 and 25 cards are from dashboard 2 but will have different fillers setup for those cards.    
Is there an easy way to copy &paste the cards I need to the new dashboards? 
I tried copy&move cards, but when I make a changes for these cards, they change in both new and old dashboard.  I need to use different filters in different dashboards.  
Thank you.
Answers
This discussion has been closed.
Categories
1.2K

Product Ideas

1.4K

Connect

2.7K

Transform

2.9K

Visualize

513

Automate

26

Predict

332

Distribute

66

Manage
Community Forums