How are folks using the COVID-19 Datasets?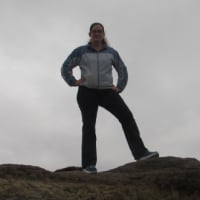 DataMaven
Contributor

In the Virtual User Group meetings, we have discussed these datasets.  In our chats on that page, some have posted what they have done.  I thought it would be good to break it off and centralize that content in its own thread.  
@DaniBoy - Would you mind porting @Godiepi and @trafalger posts over to here?  
For those of you who brought in the initial 4 datasets, there are 2 new ones with Domo in front of the name.  These are the ones which are feeding Domo's public dashboard.  I made an ETL to make the column names match, and simply flipped my cards.  
DataMaven
Breaking Down Silos - Building Bridges
**Say "Thanks" by clicking a reaction in the post that helped you.
**Please mark the post that solves your problem by clicking on "Accept as Solution"
Comments
This discussion has been closed.
Categories
1.2K

Product Ideas

1.4K

Connect

2.7K

Transform

2.9K

Visualize

513

Automate

26

Predict

332

Distribute

66

Manage
Community Forums