Swapping YouTube Videos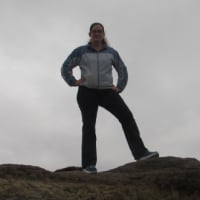 DataMaven
Contributor

OK - This isn't specifically Domo-related, but relates to making videos to post on the Dojo, so I hope that's ok!  
I modified a video I posted on YouTube and want to swap it out without the link changing.  Is there a way to do that?  I see options to change everything except that!  
Tagging @swagner ... Our video expert!
Thanks!  
DataMaven
Breaking Down Silos - Building Bridges
**Say "Thanks" by clicking a reaction in the post that helped you.
**Please mark the post that solves your problem by clicking on "Accept as Solution"
Tagged:
Answers
This discussion has been closed.
Categories
1.2K

Product Ideas

1.4K

Connect

2.7K

Transform

2.9K

Visualize

513

Automate

26

Predict

332

Distribute

66

Manage
Community Forums