Anyone Using Call Tracking Metrics (CTM / CallTrackingMetrics) Data Connector?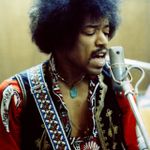 Good day everyone,
I am having some trouble using the CallTrackingMetrics Data Connector provided by Domo. The connect was easy to setup, it accepted my credentials, and successfully moves data - all of which is great. However there are literally no filters or controls for the incoming data. This creates a scenario where I must bring in ALL data or NO data. I could actually live with this but the problem is the payload is restricted to 10k rows which means I'll never get all of the data. I also though I could at least start from today going forward by using the 'Append Update' method, but the append method doesn't work as the incoming data just duplicates (presumably because I can't define WHAT to use as the identifier for appending).
So I guess my question is - has anyone actually used this and has anyone gotten it to work? Any tips or recommendations? Right now I'm at the mercy of CTM's email jobs which leave a lot to be deisred and I'd really like to leverage the API so I can start building real-time (well, within 15 minutes) dashboards for my Call Center teams.
Thanks in advance.
Tagged:
Comments
Categories
1.2K

Product Ideas

1.4K

Connect

2.7K

Transform

2.9K

Visualize

513

Automate

26

Predict

332

Distribute

66

Manage
Community Forums