Adding Tags to posts in the Dojo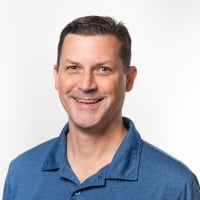 MarkSnodgrass
Coach

I was reading the Help & FAQ section in the Dojo and had a question about tagging. It says here https://dojo.domo.com/t5/help/faqpage/title/tagging that I can tag interesting posts or comments so that I can easily find them later and I would do so by doing the following:
To add a tag:
Navigate to an interesting post or comment.
Click in the

 

Add

 

field and type your tags (separated by commas).
Click

 

Add Tag.
However, when I navigate to an existing post, I don't see any Add field to be able to add tags. 
On new posts, I see a Labels field, but not sure if that is different than Tags and I definitely don't see that option on existing posts or comments by others. 
Does adding tags to posts/comments still exist in the Dojo?
**Check out my
Domo Tips & Tricks Videos
**Make sure to
any users posts that helped you.
**Please mark as accepted the ones who solved your issue.
Answers
Categories
1.2K

Product Ideas

1.3K

Connect

2.7K

Transform

2.9K

Visualize

510

Automate

26

Predict

332

Distribute

65

Manage
Community Forums