Calculating on a calculation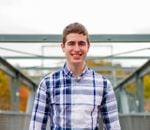 guitarhero23
Contributor

Couldn't think of the best way to title this but the description should make it clear. The calculation I need to do is a basic one but doing it isn't as straight forward as it seems.
I'd like to calculate an average of the total work a team gets done in a set period of time and if you're familiar with the software dev world I'm calculating the velocity (work done) per sprint (2 week cycle of work). I can calculate it on a per sprint number just fine however I'm trying to calculate the average velocity for a quarter but the catch is I can't just use the same calculation because it will just do the avg of all rows divided by the number of sprint. I want an average of the previous averages I calculated.
Ex. Here is data I already have calculated where velocity is a SUM of certain individual work items that are part of the same sprint, Ex. 5 tickets worth 2 points each were in sprint 1 so the velocity a 10 is a SUM of all the points for sprint 1.
My goal is to have an average velocity per quarter which I want to be 10+15+20+15+20/5 = 16
What I don't want it to do (which it normally would given my underlying data) is to SUM all the individual tickets for all sprints (2+2+2+2+2+5+1+4+6...etc) / 5
Example underlying data structure where you can see for the above Team Sprint 1 = 10 that is a very simple SUM(`Points`) of all tickets by Sprint name.
---

**Make sure to like any users posts that helped you and accept the ones who solved your issue.**
Comments
Categories
1.2K

Product Ideas

1.4K

Connect

2.7K

Transform

2.9K

Visualize

513

Automate

26

Predict

332

Distribute

66

Manage
Community Forums