Problematically Replicate Exporting to Excel in the UI?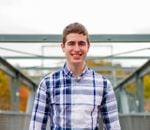 guitarhero23
Contributor

I know I can use the API to pull data down from Domo which would allow me to do manipulation to it but my goal would be to replicate what data shows on the card, the same data that is returned when you do a manual Export to Excel in the browser. That's what I would want to access programatically, not the whole underlying dataset. Is that possible? The only workaround I can think of is to take all the data down and use some libraries to create pivot tables, etc which seems like a lot of work.
Also I'd like it to be via the API and not through browser automation via something like selenium.
Any ideas? Thanks!
---

**Make sure to like any users posts that helped you and accept the ones who solved your issue.**
Comments
This discussion has been closed.
Categories
1.2K

Product Ideas

1.3K

Connect

2.7K

Transform

2.9K

Visualize

513

Automate

26

Predict

332

Distribute

66

Manage
Community Forums