Recreating Excel's Pivot Chart "Show values as % Running Total In"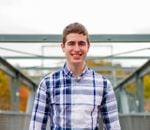 guitarhero23
Contributor

I'm trying to recreate this Excel Pivot Table in Domo (Currently as a Heat Map but if someone has a better suggestion I'm all ears).
(See "Domo - Pivot 1.JPG)
The good or bad thing is I can select the data from the database however I want so I'm free to do calculations before the data gets to Domo but the basics that make up this chart are
Within Hours: A CEILING value of the amount of time it took to complete a task. So if a task took 1.2 hours "Within Hours" would = 2
Month: A number representing a month value (January = 1, Feburary = 2). I'm thinking I can just use the full date field and group by month via the date picker in the card but the former is how it is in Excel.
Count of Date: This is simply doing a count of records, any field could be used. However this count is being represented as the % of the running total of the "Within Hours" field.
So you can read the chart as in January (1) 46.25% of tasks are being completed within 1 hour, 97.6% are completed within 2 hours and so on.
The calculation that we don't see that Excel is doing is the total row count for January = 7207. It's then taking the count of rows where Within Hours = 1 (3314) and dividing it against the total (7207) giving us 46.25%. Then for Within Hours = 2 it's taking the count of all rows where Within Hours = 1 or 2 (6993) and dividing against the total (7207). This tells us that 97.6% of tasks are done within two hours.
I've been able to get it to the # of tasks complete during each "Within Hours" so it shows as 
January
Within 1 hour = 3314
Within 2 hours = 3679
Within 3 hours = 55
But what I need is 
Within 1 hour = 3314 (shown as % compared to the total 7207
Within 2 hours = 6993 ( Within 1 + Within 2 as % compared to total 7207)
etc.
I have attached the data and pivot table from the report I get. See "Domo Test Data.xlsx".
---

**Make sure to like any users posts that helped you and accept the ones who solved your issue.**
Answers
Categories
8

Connect

467

Transform

193

Visualize

17

Automate

20

Predict

246

Distribute

21

Manage

173

Product Ideas

12

Community Forums