Is it possible to have an ongoing card date range that reflects YTD, minus the current month?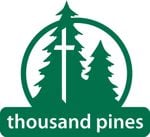 I am looking for a way to show our monthly totals (Income, Expense, NOI, etc.) Year to Date, minus the current month.  It takes our company a couple weeks to formally "close out" the previous month.  So current months' #s aren't relevent until then.  I'd prefer to just not show the current month, as that data skews the analysis without further filtering.  I'm trying to make it easier for Managers to see relevant totals without needing to drill.
Comments
This discussion has been closed.
Categories
1.2K

Product Ideas

1.3K

Connect

2.7K

Transform

2.9K

Visualize

510

Automate

26

Predict

332

Distribute

66

Manage
Community Forums