Anyone Using the New Relic Connector? Setup is Confusing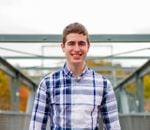 guitarhero23
Contributor

I'm having trouble with the various connector options for New Relic. 
For example, when I choose the Application Metrics report and choose my application it doesn't really recognize any Metrics nor gives any guides as to what to put in there, the help icon just says "Enter a metric.", when I enter something like Database or Datastore, or Errors, I get a dataset back with columns seen below
When I try the NRQL connector I get different results than what New Relic seems to give.
In New Relics Insights tool I use this query and get the following: 
However when I take that same query into Domo the dataset has 1 single column
This is very odd because to plot the graph seen above in New Relic you'd need from and to date/time columns and you need an AVG Backend Duration and AVG Duration columns for each line at the very least.
---

**Make sure to like any users posts that helped you and accept the ones who solved your issue.**
Comments
Categories
1.2K

Product Ideas

1.3K

Connect

2.7K

Transform

2.9K

Visualize

510

Automate

26

Predict

332

Distribute

66

Manage
Community Forums