Best Way to Represent Dates as Columns in Table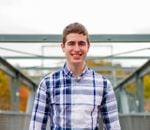 guitarhero23
Contributor

First time I've come across a requirement like this. The goal is to see each month and have a calculation of the variance %increase or %decrease for that month and highlight them when it's a certain amount. The table view isn't necessarilly a requirement but the series contains over 200 records so i'm finding it hard to represent that in anything but a table, but even with the table i can't figure out the best way to get the dates across the top by month. Another problem this introduces is color rules. If I want to highlight any value over say +- 50% I can't because you choose a field, and choose color logic. I would have to have as many color rules as I do months of data (since each date might be its own column grouped monthly).
I tried experimenting with uncollapse columns but I don't want to have to define dates until the end of time as the value for a new column. Thoughts? See the attached small excerpt to see how it looks in Excel. Again, the "Account 1,2 3" is currently over 200 unique ones
---

**Make sure to like any users posts that helped you and accept the ones who solved your issue.**
Comments
This discussion has been closed.
Categories
1.2K

Product Ideas

1.3K

Connect

2.7K

Transform

2.9K

Visualize

511

Automate

26

Predict

332

Distribute

66

Manage
Community Forums