Single Value Card Limited to 25,000?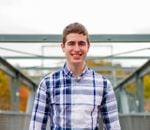 guitarhero23
Contributor

I have a single value card that shows the total tickets we have in our IT Help desk tool which is basically just a count of all the ID's for each ticket, and each row is unique to one specific ticket so the total rows is the same as a count of all of the ID's.
I noticed that the card now has a caution symbol on it and says not all data is shown and is stuck at a nice round number of 25,000. The card has no drilldowns so I'm a little surprised that it's being limited (I understand why you would limit a table card of 25,0000 results)
---

**Make sure to like any users posts that helped you and accept the ones who solved your issue.**
Answers
This discussion has been closed.
Categories
1.2K

Product Ideas

1.3K

Connect

2.7K

Transform

2.9K

Visualize

510

Automate

26

Predict

332

Distribute

66

Manage
Community Forums