Custom Sorting Using a Field (Specifically Sales Funnel)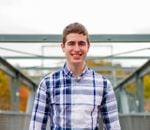 guitarhero23
Contributor

Not sure if this is possible or not.
Basically I'm taking a a list of Sales Opportunities and putting them in a funnel by stage (Count) that way is shows how many opportunities are in each stage of the Sales Process. The thing I'm having trouble with is getting them sorted from beginning to the end vs alphabetical.
The stages I'm showing consist of:
1: Bullpen
2: On-Deck
3: 1st Base
4: 2nd Base
5: 3rd Base
However sorting alphabetically gives me 
1: 1st Base
2: 2nd Base
3: 3rd Base
4: Bullpen
5: On-Deck
The funnel should show all the lowest level things which aren't far in the process up at the top and all the deals getting closer to being signed on the way down.
Is there a way I can sort them into the order I want since no other field sorting method will make it work (I think).
If it helps this is Salesforce Opportunities Data.
---

**Make sure to like any users posts that helped you and accept the ones who solved your issue.**
Answers
This discussion has been closed.
Categories
1.2K

Product Ideas

1.4K

Connect

2.7K

Transform

2.9K

Visualize

513

Automate

26

Predict

332

Distribute

66

Manage
Community Forums