Scheduled Reports "Still Processing" or "Still Loading" Indicator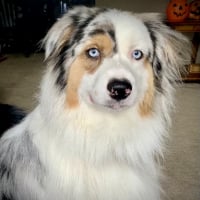 In the Scheduled Reports tab in Domo Admin, when initially viewing a report, it will give the correct title for the report expected, but the data is inaccurate (or may belong to a different report altogether).
We took this issue through the Domo Support channel and found that we simply need to give the report more time to load (the report had not completely loaded first before attempting to view it, thus returning unexpected/undesired results).
It would be extremely helpful if there were some alert, notification, or icon that indicated when a Scheduled Report that you've selected to view is still loading/processing. Because there is no indication (no spinning wheel or alert message) that the report is still loading/processing, it is easy for users to suspect they are able to click in and view the report and have no awareness that the results are inaccurate because it was not finished loading.
Any sort of alert, 'hold' message, 'still loading' indicator or even a locking mechanism would help alleviate this problem.
Thank you!
Comments
Categories
1.1K

Product Ideas

1.2K

Connect

2.4K

Transform

2.7K

Visualize

485

Automate

22

Predict

316

Distribute

59

Manage

5K

Community Forums