Dashboard Layout - Show pixel dimensions of each item when designing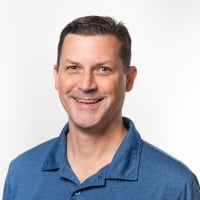 MarkSnodgrass
Coach

Currently, when designing a dashboard, there is no way to tell if your cards are the same size. For example, if I have a 9 cards in a 3x3 format, I have no way to tell if the row 1 cards are the same height as the row 2 or row 3 cards. I have to eyeball it and potentially put a tape measure to my monitor to measure a card's height. Not ideal. Same with looking at it from a column perspective. I really can't tell if column 1 is the same width as columns 2 or 3.
It would be great if the pixel dimensions were shown around the edge of the entire dashboard, or around each card in the layout, so you could create a consistent layout.
**Check out my
Domo Tips & Tricks Videos
**Make sure to
any users posts that helped you.
**Please mark as accepted the ones who solved your issue.
Comments
Categories
8

Connect

470

Transform

194

Visualize

17

Automate

20

Predict

247

Distribute

21

Manage

174

Product Ideas

12

Community Forums