Sort by Last Column in card (heatmap)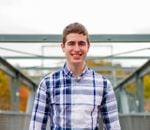 guitarhero23
Contributor

I feel like this one is an easy one but I just can't think for the moment. I have a heatmap that shows data over time. I want to sort so that the highest number for the current (or last month of data) is descending from the top. If I do a normal sort it puts the first month in descending order, I just want it to be for the end first.
Also in order to make the months appear in the correct order I sort by the Date field first THEN by the calculated field that is coming up with this number.
Column on far right represents January 2018 and goes back 12 months grouped by month
---

**Make sure to like any users posts that helped you and accept the ones who solved your issue.**
Answers
This discussion has been closed.
Categories
1.1K

Product Ideas

1.2K

Connect

2.4K

Transform

2.7K

Visualize

487

Automate

22

Predict

319

Distribute

59

Manage

5K

Community Forums