Need users to be able to assign members to different roles without modifying role grants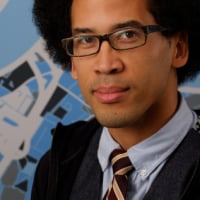 jaeW_at_Onyx
Coach

I need my instance_admins (a custom role) to be able to assign users to different roles without having the ability to alter grants to custom roles.
It looks like Manage all Roles includes "add user" and "edit grants" which should be separate (like edit group membership vs. edit the group).
For our use case:
James has the "instance_admin" role. That role does not include the grant Manage All Roles 
James needs to be able to add users to Domo and assign them to the role "privileged" (or any other non-default role) without his role having the right to edit role grants.
 (because I don't trust James to instance_admin all the Admin grants whenever he feels like it).
Jae Wilson
Check out my 🎥
Domo Training YouTube Channel
👨‍💻
**Say "Thanks" by clicking the ❤️ in the post that helped you.
**Please mark the post that solves your problem by clicking on "Accept as Solution"
Categories
8

Connect

470

Transform

193

Visualize

17

Automate

20

Predict

247

Distribute

21

Manage

174

Product Ideas

12

Community Forums