Glossary of Dashboards and Cards in the Instance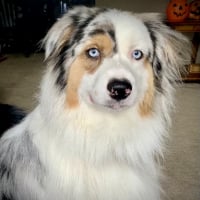 Data discoverability seems to be a main topic with Domo product, and was recently echoed by Telus Communications during an onsite visit.
The request is not uncommon, especially among enterprise-level accounts with many dashboards, landing pages, content by departments/business units using Domo.
Essentially, customers would love to see a Glossary of Dashboards and Cards for users to reference and easily see what content (data, reports, metrics, dashboards, cards, etc.) exist, where they are located in the Domo instance, and who owns them.
This will not allow them to avoid duplicating efforts by creating or bringing in more content that already exists, but will also help them understand the full scope of what Domo can do and who is using it for what specific purposes across any given instance.
Comments
Categories
1.1K

Product Ideas

1.2K

Connect

2.4K

Transform

2.7K

Visualize

487

Automate

22

Predict

319

Distribute

59

Manage

5K

Community Forums