ETL Group By Tile - Move "Add Formula" option to the aggregation drop-down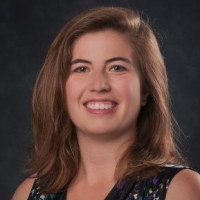 MichelleH
Coach

The Group By tile in ETL currently has two options for adding aggregated columns: Add Column and Add Formula.
I've run into situations where I have a grouped column configured using the pre-defined aggregations from the "Add Column" option, and later realize I need to use a formula instead. When this happens, there is no way to change the existing column aggregation to a formula without deleting the existing column and creating a new one by clicking the "Add Formula" button. This can be cumbersome for tiles with a large number of columns.
I propose removing the "Add Formula" button and adding "Formula" as an option in the aggregation drop-down list so that users can modify existing columns without having to recreate the column from scratch.
Categories
1.2K

Product Ideas

1.3K

Connect

2.7K

Transform

2.9K

Visualize

511

Automate

26

Predict

332

Distribute

66

Manage
Community Forums