Partition UI Feedback - delete and merge partitions in the Domo UI.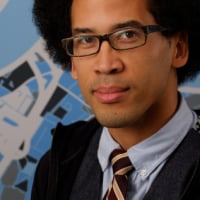 jaeW_at_Onyx
Coach

Currently, there's a limit of 400 partitions in a dataset produced by Magic ETL.
Setting aside that 400 feels like a very arbitrary number (and entirely too low given that most partition schemes are by date, it would be ideal if Domo added buttons, tools within the Partition UI to allow users to manage them.
Users need the ability to DELETE unwanted partitions (that should be in the Dataset UI as well as something that can be built into Magic ETL).
Users need the ability to MERGE partitions under a new partition tag. Classic example would be to merge daily partitions into a Month. Or Monthly Partitions into a Year -- this functionality would allow users to stay within the 400 partition limit.
Jae Wilson
Check out my 🎥
Domo Training YouTube Channel
👨‍💻
**Say "Thanks" by clicking the ❤️ in the post that helped you.
**Please mark the post that solves your problem by clicking on "Accept as Solution"
Categories
8

Connect

472

Transform

198

Visualize

17

Automate

20

Predict

247

Distribute

21

Manage

176

Product Ideas

12

Community Forums