Partition Support in Adrenaline Dataflows.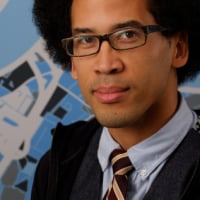 jaeW_at_Onyx
Coach

I know Partition support in Magic 2.0 is barely out of the gate, but as we reach for feature parity, I hope Domo is looking at Partition support in Adrenaline Dataflows.
The engineers in my org really appreciate the value (speed) Adrenaline Dataflows brings to their data pipelines. It is a bit of a tough sell to tell them to either
a. reimplement their ETL in Magic OR
b. output their datasets to disk post-adrenaline, and then run them through another read/write pipe via Magic 2.0 just to add partitioning.
Jae Wilson
Check out my 🎥
Domo Training YouTube Channel
👨‍💻
**Say "Thanks" by clicking the ❤️ in the post that helped you.
**Please mark the post that solves your problem by clicking on "Accept as Solution"
Categories
1.2K

Product Ideas

1.4K

Connect

2.7K

Transform

2.9K

Visualize

513

Automate

26

Predict

332

Distribute

66

Manage
Community Forums