JOIN on LIKE and BETWEEN in Magic 2.0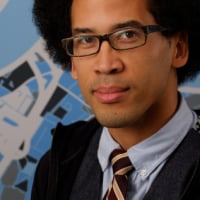 jaeW_at_Onyx
Coach

related to:
https://dojo.domo.com/main/discussion/comment/28356#Comment_28356
It would be ideal to be able to perform a JOIN on a LIKE, BETWEEN, LESS THAN (or equal to) and GREATER THAN (or equal to) in Magic 2.0.
Currently, users have to either do a full cartesian product (see threads above) or shift their pipeline over to SQL dataflows to get similar results.
Jae Wilson
Check out my 🎥
Domo Training YouTube Channel
👨‍💻
**Say "Thanks" by clicking the ❤️ in the post that helped you.
**Please mark the post that solves your problem by clicking on "Accept as Solution"
Categories
1.2K

Product Ideas

1.3K

Connect

2.7K

Transform

2.9K

Visualize

511

Automate

26

Predict

332

Distribute

66

Manage
Community Forums