BULK UNION in Magic dataflows or Adrenaline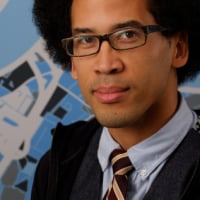 jaeW_at_Onyx
Coach

It would be ideal if there was a Input Dataset tile that would allow me to select multiple datasets and UNION them as part of a dataflow.
A use case would be if I had data arriving from 10 or 30 connectors that all had the same schema
ex. SAP report that was extracted into a new connector every month
YouTube report fed by several different Brands / Accounts
data arriving from several different SQL tables that had the same schema
if datasets were generated via API and needed to be auto-added to a dataflow pipeline.
Ideal state would be to able to configure rules (like with the Bulk Union operator in Enterprise Stacker)
ex. select by name + regex
select by tag
select by report type.
Jae Wilson
Check out my 🎥
Domo Training YouTube Channel
👨‍💻
**Say "Thanks" by clicking the ❤️ in the post that helped you.
**Please mark the post that solves your problem by clicking on "Accept as Solution"
Categories
1.2K

Product Ideas

1.3K

Connect

2.7K

Transform

2.9K

Visualize

510

Automate

26

Predict

332

Distribute

66

Manage
Community Forums