Domo Certification progress and Community Engagement Datasets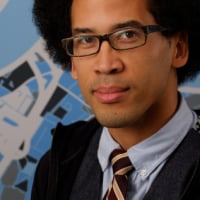 jaeW_at_Onyx
Coach

related to https://dojo.domo.com/main/discussion/55623/dataset-card-certification-history
it would be ideal if Domo could provide datasets that would allow us to track user behavior in the community oriented resources (KBs, updates in Dojo, Support tickets, and Domo Certification / mdoule completion).
As Domo Champions roll out training and enablement inside enterprise accounts it would be ideal to have visibility on which users are pursuing enablement opportunities. These might become our future Domo Champions and Major Domos.
Jae Wilson
Check out my 🎥
Domo Training YouTube Channel
👨‍💻
**Say "Thanks" by clicking the ❤️ in the post that helped you.
**Please mark the post that solves your problem by clicking on "Accept as Solution"
Tagged:
Categories
1.2K

Product Ideas

1.3K

Connect

2.5K

Transform

2.9K

Visualize

507

Automate

25

Predict

331

Distribute

65

Manage
Community Forums