'preferred' connectors - last update date - 'best connector'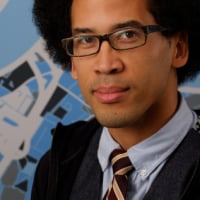 jaeW_at_Onyx
Coach

with 26+ Snowflake connectors and 5+ Athena connectors, it's often difficult to know which is the appropriate connector for my use case.
the 'preferred' connector is a good start, but it would be ideal to
1) have more visibility as to what makes a preferred connector
2) have visibility on any under the covers behavior that may make a connector better suited for different use cases ex. JDBC vs Unload connector.
3) have the 'last code modified' date visible. If a connector hasn't been touched by the connector team in multiple years, it might encourage users to look at a more recently developed / updated connector.
Jae Wilson
Check out my 🎥
Domo Training YouTube Channel
👨‍💻
**Say "Thanks" by clicking the ❤️ in the post that helped you.
**Please mark the post that solves your problem by clicking on "Accept as Solution"
Tagged:
Categories
5

Connect

458

Transform

185

Visualize

16

Automate

20

Predict

245

Distribute

20

Manage

170

Product Ideas

10

Community Forums