Data Fusion not running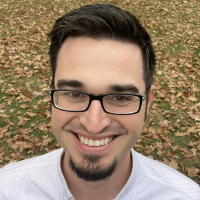 GrantSmith
Coach

I've got two datasets 6.3M and 14.7M records. It's simple order and customer information tied together by a LONG (Numeric data type) ID field. Between the two data sets there's a total of only 64 columns so they're not huge but for whatever reason I can't get the data fusion to work. Occasionally I'll get the preview to work but sometimes it will fail and state I can still save my data fusion. I've reviewed the knowledge base (https://knowledge.domo.com/Prepare/Magic_Transforms/DataFusion/DataFusion_Performance_Recommendations) and I'm following all of the guidelines.
I've tried both inner and left joins and also swapping the input order of the datasets but nothing seems to work.
Has anyone else run into an issue with a Data Fusion not runninng after saving?
**Was this post helpful? Click Agree or Like below**
**Did this solve your problem? Accept it as a solution!**
Tagged:
Answers
Categories
1.2K

Product Ideas

1.4K

Connect

2.7K

Transform

3K

Visualize

514

Automate

26

Predict

332

Distribute

67

Manage
Community Forums