Table Subtotal Sorting Enhancements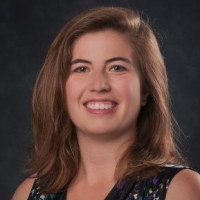 MichelleH
Coach

I've seen this topic discussed in a previous post without much traction, but it would be useful to have more flexibility in sorting tables with subtotals. For example, consider sales detail data:
Sales Order Number    Ship Date    Line Item Number    Quantity    Amount
1234B                            6/13/20         XM145                       3                 $27.00
1234B                            6/13/20         ABC35                       2                 $16.50
1239G                            4/10/20        TR261                       5                 $60.00
...
...
It would be helpful to be able to sort a table with Sales Order Number subtotals by the most recent Ship Date since each order would have a single ship date. Currently the functionality only allows for us to sort alphabetically by Sales Order Number, which limits our ability to prioritize upcoming shipments.
Tagged:
This discussion has been closed.
Categories
8

Connect

470

Transform

193

Visualize

17

Automate

20

Predict

247

Distribute

21

Manage

174

Product Ideas

12

Community Forums