Default Selection for Filter Cards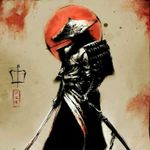 Valiant
Coach

It would be a great help if we could set a default selection for filter type cards when designing a dashboard. 
Being able to set a default of something like 'This Month' on the date filter card (or the other filter cards) would make designing the pages much easier and user friendly. 
Currently users need to select multiple filter options to achieve a certain view that we should be able to give them to start. If they had that view and could then remove the defaults to explore the data, it would be much easier for them to use.
Tagged:
Comments
This discussion has been closed.
Categories
8

Connect

468

Transform

193

Visualize

17

Automate

20

Predict

247

Distribute

21

Manage

173

Product Ideas

12

Community Forums