Create a Letter Grade or Number Grade Based on Multiple Fields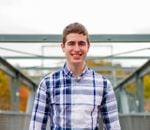 guitarhero23
Contributor

I'm going to experiement with using the calculated field to create what I might call a Health Grade for our customers.
Short Context. People can send us data. The data can process correctly or a % might fail. I summarize this % per month for each account.
I would like to do something like taking the %fail data and combining it with other criteria and the outcome is some sort of health grade, each field being weighted some TBD amount compared to eachother. Has anyone done something similar and can provide an example or some ideas? 
Example:
%fail = .70
PaymentLateDays = 5
Field 3
Field 4
Letter grade = C due to the 70% failure, they are 5 days late on payment, and some other 2 fields. Also interested in having some be a measure over time. Such as 2 months in a row over 70% failure or something like that
---

**Make sure to like any users posts that helped you and accept the ones who solved your issue.**
Comments
Categories
1.2K

Product Ideas

1.3K

Connect

2.5K

Transform

2.9K

Visualize

508

Automate

26

Predict

331

Distribute

65

Manage
Community Forums