Bulk Credential Changes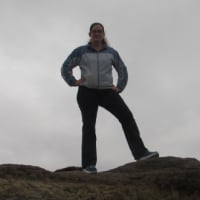 DataMaven
Contributor

The simplest use case for this request is when someone leaves the company.
Let's say someone owns all of the Salesforce datasets, and they leave the company. There is currently no way to change the credential driving all of those datasets.
Even if the functionality arises where the admin can change that ownership, it would be much more secure to change the credentials datasets are pointing to in bulk. This becomes a very big issue when there are dozens of datasets that need to be repointed.
If functionality emerges whereby credentials can be group-owned, that still won't solve the issue because some will not be group owned, and the capability is needed to transition datasets in bulk to another credential.
DataMaven
Breaking Down Silos - Building Bridges
**Say "Thanks" by clicking a reaction in the post that helped you.
**Please mark the post that solves your problem by clicking on "Accept as Solution"
Comments
Categories
8

Connect

472

Transform

199

Visualize

17

Automate

20

Predict

247

Distribute

21

Manage

179

Product Ideas

12

Community Forums